Alyssa Ernst &
Stephanie Stodolka
Summers off! Workdays over at 3:30 p.m.! Paid time off during the holidays! Work with adorable children every day! A career as a school social worker no doubt presents some nice benefits, and it's a noble pursuit that allows social workers to apply varied skill sets and work with an interdisciplinary team. But…

When students and other social workers express interest in pursuing employment as school social workers, their perceptions frequently do not align with the reality of practice in those settings. They are often surprised when other school personnel aren't sure what social workers do, and when asked to share their perceptions, they offer wildly limited takes.

Our guests are Alyssa Ernst, MSW '10, LMSW, and Stephanie Stodolka, LMSW, two school social workers who have been around the block. We will discuss the common misperceptions of school social work, address the reality of day-to-day practice in educational settings — and give an informed heads-up to anyone considering a career in school social work. You'll hear straight talk about what school social workers actually do and what they have to navigate in this setting.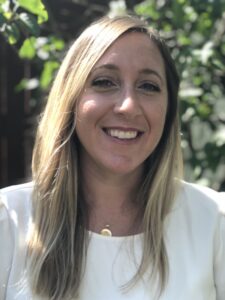 Alyssa Ernst, LMSW, is a school social worker in the Cheektowaga-Sloan Union Free School District. After earning her MSW in 2010 at the University at Buffalo School of Social Work, she has focused her career on at-risk youth. Alyssa worked in the foster care system as a case manager and therapist, before taking a position with BestSelf Behavioral Health, where she provided social-emotional learning throughout several Buffalo public schools, community centers and the East Ferry Youth Services Detention Center. As the program expanded Alyssa moved into an administrative role as the director of social-emotional learning. Her passion to serve youth and help them become successful in their schools, home and communities is what drives her work and eventually brought her back full time to school social work, first at the Westminster Community Charter School and now at Cheektowaga-Sloan.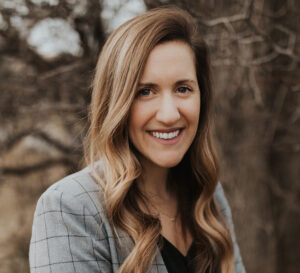 Stephanie Stodolka, LMSW, is the director of social-emotional learning at Buffalo Academy of Science Charter School. She develops programs and curriculum for students in prekindergarten through 12th grade and oversees the social work and restorative justice programs for both the Buffalo and Rochester Academy of Science schools. Stephanie is expanding and aligning administrative programs and the schools' mental health safety teams. As a licensed social worker, she has experience working with children, adolescents, families and adults in various settings, including foster care, outpatient mental health and early interventions, as well as elementary, middle and high school social work.
Show Notes