Kaytlyn Gillis, LCSW, BACS
In this episode, practitioner and author Kaytlyn "Kaytee" Gillis talks with us about how Intimate Partner Violence is uniquely challenging for LGBTQ+ survivors. Their efforts to leave, find safety, and find empowerment are complicated by the additional hurdles faced by persons who are already marginalized by institutional and societal aspects of our culture.
Ms. Gillis tells us about the distinctive needs of this population of survivors; how she conceptualizes care for folks in these circumstances; and, how she addresses their unique issues in her practice and therapeutic relationships with an intersectional demographic.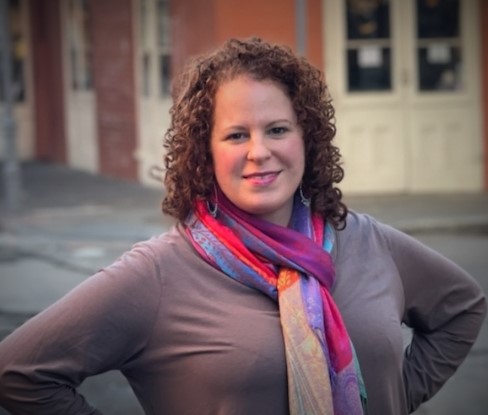 Kaytee Gillis, LCSW-BACS, is a New Orleans-based psychotherapist and writer who works with survivors of family and relationship trauma; she also focuses on these and other issues within the LGBTQ+ community. Gillis received her BA in psychology from Clark University, and she earned her MSW from Tulane University. Her practice focuses on assisting the survivors of psychological abuse and other non-physical forms of domestic and interpersonal violence as well as family trauma. Her book, Invisible Bruises: How a Better Understanding of the Patterns of Domestic Violence Can Help Survivors Navigate the Legal System (2022), sheds light on the ways that the legal system can perpetuate the cycle of domestic violence by failing to recognize patterns that would otherwise hold perpetrators accountable and protect survivors. Gillis also leads trainings to help people and professionals to recognize the patterns of domestic violence and family trauma, in an effort to help survivors move forward. Her modalities include psychodynamic therapy, attachment-based psychotherapy, and trauma-focused therapy.
Show Notes